Awake the AMERICA'S tour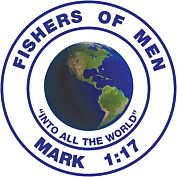 Dear friends,
Come 2019 we are planning our "Awake America". Focusing on the United states and the America's This is a 15 year mission that will include Crusades, Pastoral training events, Seminars, as well as Church and Bible school plantings throughout Asia.
We will be starting in the united States, and then we will be working 0n the rest of the Continent as well. In all these nations we will be working closely with brethren in local churches,as well as home fellowships. The LORD Himself has called us to sweep the nations with this glorious Gospel. Below you can see some of the Pictures of the Church Fellowship that we will be working with in establishing an Apostolic Bible College, as well as more Apostolic Churches in the Philippines.
If you have it on your heart to financially help our work in the Gospel their?
Then it would be such a blessing, Please do not hesitate to contact us.
.
Your Brother and Sister in Christ,
Hans & Astrid Brandt