Awake the NATIONS tour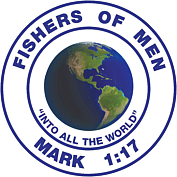 Dear friends,
Come 2019 we are planning our "Awake The Nations tour". Focusing on the United States,Pakistan, India, Bengladesh and the Middle East. This is a 15 year mission that will include Crusades, Pastoral training events, Seminars, as well as Church and Bible school plantings throughout America and the Nations.
We will be starting in the United States from coast to coast, then the Indien sub-Continent, and then the Middle East. In all these nations we will be working closely with brethren in local churches,as well as home fellowships. The LORD Himself has called us to sweep the nations with this glorious Gospel. We are already taking reservations for Crusades, and other Church fellowship meetings as we prepare to come back home from the European missionfield by Feburary 2019. If you would be interested in fellowship with us as we travel for the LORD and HIS Church? Just contact us. We would be so glad to get to know each one of you.
Below you can see the "Gospel Mobile" which we are believing the LORD for, so that this 15 year journey will be all it was meant to be. Please pray that the LORD brings us the Gospel Mobile soon.
Your Brother and Sister in Christ,
Hans & Astrid Brandt
Dear Friend's,
If you would like to help take this glorious Gospel to the Nations we would be so greatfull for any help you can give this Holiday season, and throughout the year. Everyone can sign up as Supporters of our Missions and Evangelism work, by sending us your Name and address, so that we can send you our Quarterly news letter showing how your
LOVE offerings of support are helping to Empty Hell and populate HEAVEN !In JESUS NAME !
God bless you all this Holiday Season,
The Brandt's