Disciples Bible School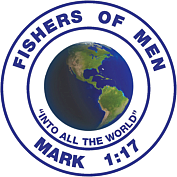 The Disciples Bible School, is taking Applications now, from Students around the world, who desire to learn the Apostles Doctrin and Teachings, which will enable them to preach and teach the entire Word of God with power and precision. If you would like to find out more about what we have to offer, no matter where you live. Feel free to contact our offices at any time.
Some of the Classes taught are :

I: The Foundations of the Apostolic Truth.
II: The true meaning of Baptism in JESUS NAME
III: The Godhead
IV: Church history
V: The Cost of Discipleship
VI: Endtime Prophetic time line
VII: Putting shoes to the Gospel
And many more...
Your Brother in Christ,
Evangelist Hans Brandt
Founder & Dean