Licensing and Ordination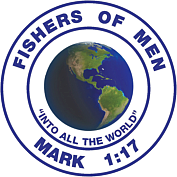 As an affiliated FREE Evangelist with Fishers of Men ministries, you can preach and teach the Apostolic Doctrine accross denominational lines, with the security that when you are asked "Who are you affiliated with?" You can say with Fishers of Men Ministries. We as a fellowship put NO boundries on what an Evangelist or Pastor can do. You are FREE in Jesus to preach the
TRUTH without compromise or fear of being disfellowshipped. The ONLY grounds for dismissal is if you begin preaching and teaching what is NOT found in the WORD of GOD, in other words "Another Gospel". If what we have said interests you? Feel free to contact us and we will talk about joining hearts and hands with you around the NATIONS for this last Revival in the Harvest !